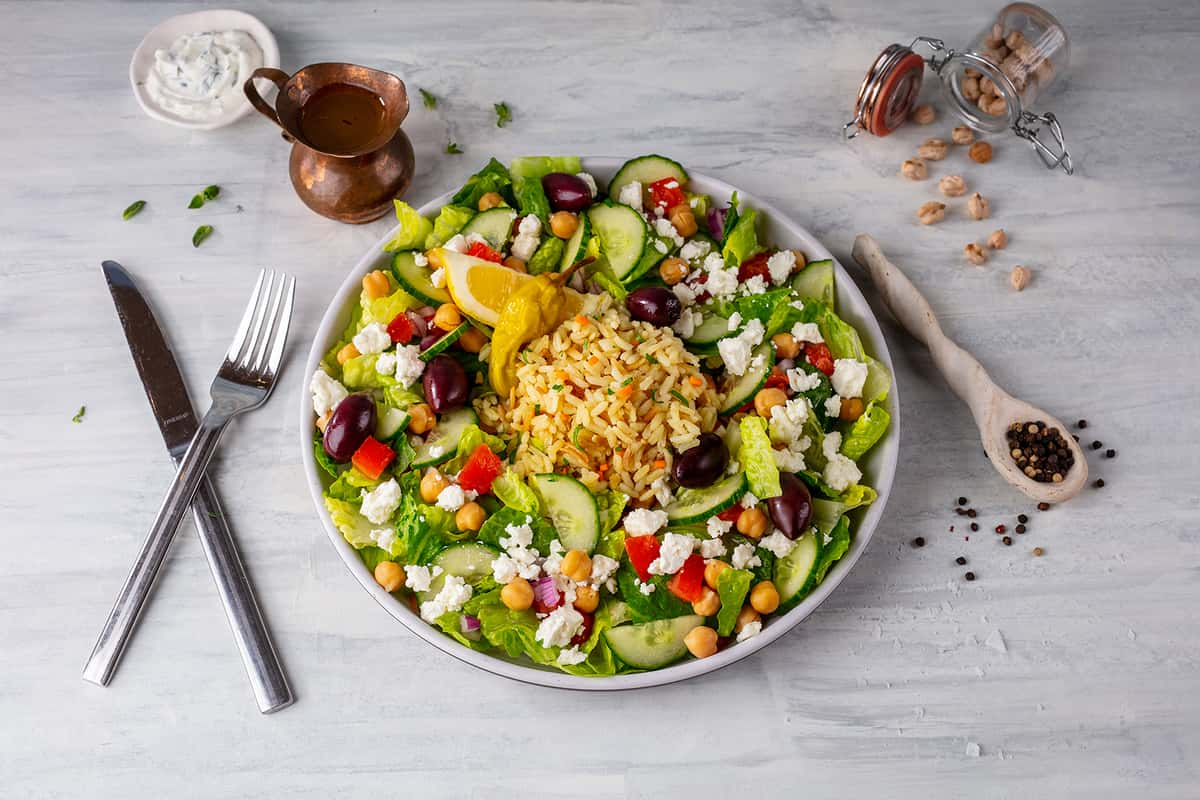 A recipe straight from the kitchen of The Great Greek Restaurant: Puff pastry spanakopita
A recipe straight from the kitchen of The Great Greek Restaurant: Puff pastry spanakopita
Flaky pastry with a delicious spinach and feta filling, ideal for Easter brunch or any other meal. You will adore this easy spanakopita with puff pastry so much that you will want to prepare it year-round.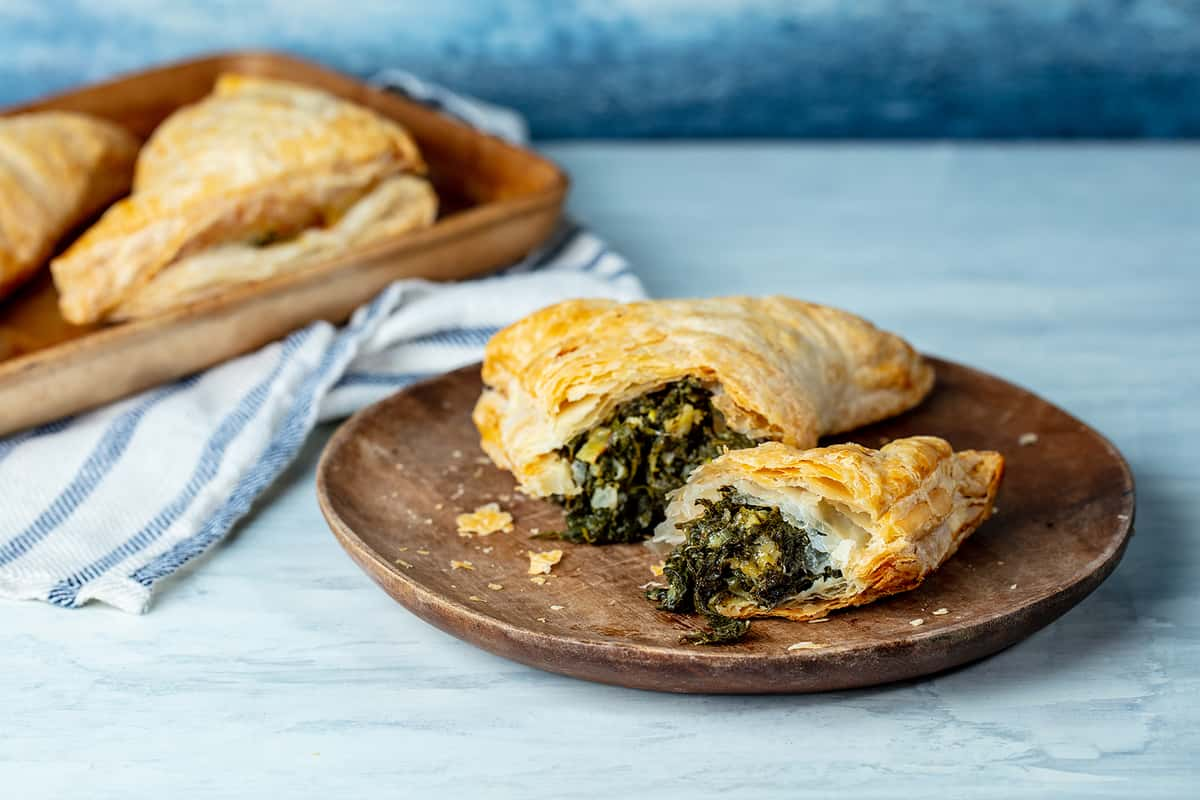 Why will you love this recipe?
It's simple: A traditional spanakopita is fantastic, but working with phyllo (filo dough) isn't as simple as working with puff pastry sheets.
It's quick: It uses shortcuts such as puff pastry instead of phyllo and frozen spinach in place of fresh Spinach. It is, nevertheless, just as tasty, faster, and easier to prepare.
No-cook: You'll prepare the spinach and feta pie, but no cooking is required for the tasty filling. Instead of ordinary spinach and green onions, you may use frozen (and thawed) spinach and green onions, which means no need for a pan.
Versatile: You might use it as an appetizer, a component of a larger meal (like Easter breakfast), or even as the main course with a side salad. It's ideal for parties and can be eaten warm or cold.
Frozen spinach: squeeze it thoroughly.
Puff pastry:
Use a store-bought sheet. Usually, I use a rectangular, rolled sheet from the supermarket's fridge section, but you may also use frozen dough.

Sheet of pastry weighing 275 g/ 9.7 oz and 25 cm/ 9.8 inches long that I use.

However, the precise size is not so important. You'll need to trim some of the overlapping pastry; the sheet must be big enough to fit into your pie dish properly and include a tiny overlap over the spinach and feta filling.
Feta:
You may use Greek feta, Turkish feta, Bulgarian feta cheese, sheep's or goat's feta, or cow's feta as you wish.

The essential thing is that you use high-quality feta in brine; it's ideal. Please avoid using pre-crumbled feta.

Other ingredients for the filling are as follows: green onions (scallions), garlic cloves, mint, dill, and lemon.

A medium-sized baking dish, oval is acceptable but not essential.

The dish I used is 11 inches/ 28 cm long, 8 inches/ 20 cm broad (at the widest part), and 2 inches/ 5 cm deep.
Step-by-step instructions
Squeeze the frozen spinach after thawing it. You may defrost it in a strainer or the microwave.

The dough should be stiff enough to roll but soft enough to spread. If you're using frozen dough, thaw and roll it on a lightly floured work surface according to the package instructions. Remove refrigerated and previously rolled pastry from the fridge 10 minutes before baking if using fresh frozen dough.

Oven to be preheated around 375°F/190°C. Using a brush, oil the baking dish.

In a tiny dish, beat the egg. Remove about a quarter of the egg and set it aside for later; you'll need it to brush the dough before baking.

Egg whites - beat in a bowl and one teaspoon of water. Combine in a large mixing dish. Add the spinach to a big soup bowl.

Place the dough in the baking dish.

Place the filling mixture in a piping bag with a large or 1/2 inch nozzle and pipe it into the pie dish. Fold in the corners and sides of the dough toward the center to form a solid unit. The spinach filling will not be covered entirely in the center.

To make the pie look nice, trim the dough's edges slightly.

Mix the remaining egg with the milk to make an egg wash and brush the pastry. Sprinkle it with sesame seeds

The pie shell should be placed on a baking sheet and baked for 20-25 minutes until the crust is puffy and golden brown.

Allow resting for 5 minutes before cutting with a sharp knife.
Expert Tips
Squeezing the spinach dry is critical since the filling will be wet and soggy if you don't.

Sieve the spinach over a bowl to drain off, allowing it to thaw and drain. Take handfuls of it and squeeze them over the sink until no more liquid comes out.

Fresh or frozen dill and fresh or dried mint (about one tablespoon) can be used. Please avoid using dry dill; I never suggest it because I don't believe it has a good flavor.