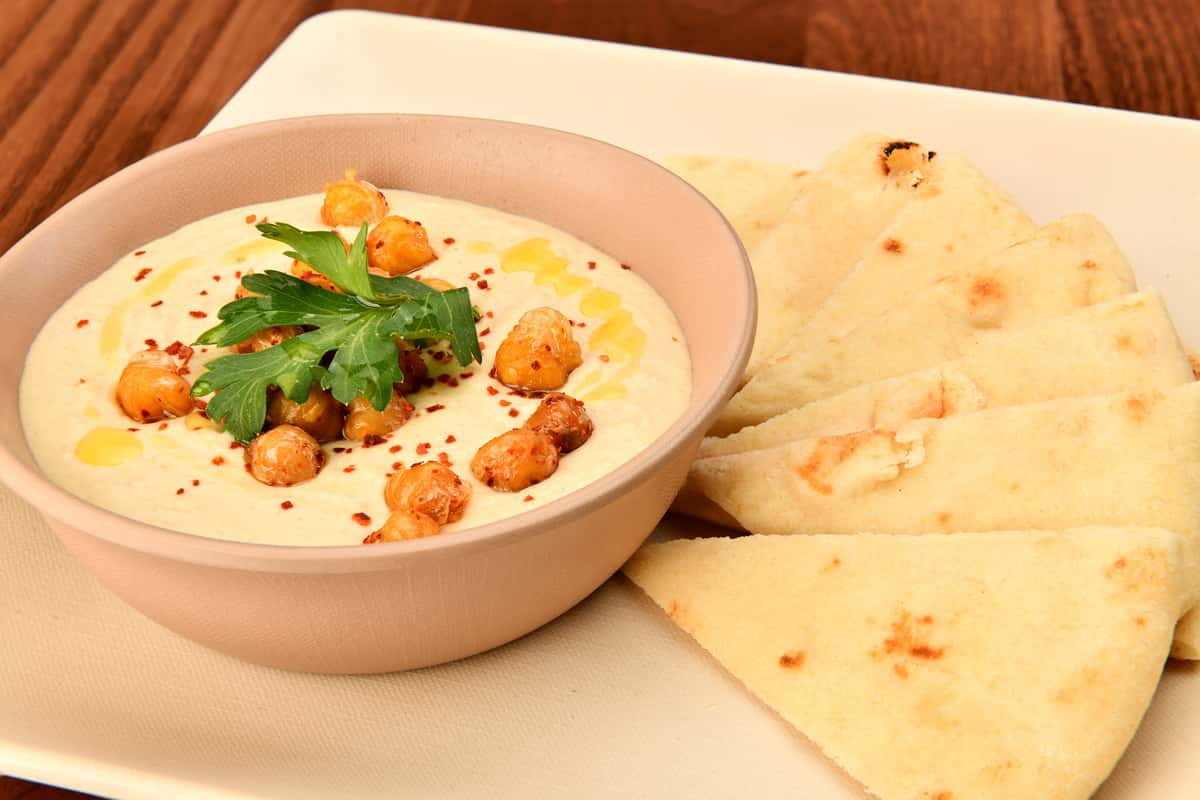 Hummus Near Me
Hummus near me
In the 1960's Greek's were living longer, had lower rates of chronic disease, and overall lived a life with less health issues than the rest of the world. This was a by-product due in large part to dieting.
Research suggests that following a Mediterranean diet can decrease the risk of heart attacks, strokes, diabetes, and premature deaths
The article won't go in detail about the Mediterranean diet. Instead it's about a healthy snack that can be enjoyed whether you are dieting or not. This will be about hummus near me, and how healthy it really is.
For the most part chickpeas and olive oil blended together is what hummus is. That is a bland, and basic rendition of a hummus recipe. The foundation of any hummus recipe starts out with these two ingredients.
The chickpea is the star of the show. Here are a few benefits, and a list of reasons why you should consider adding chickpeas to your food diet.
1. The nutty grainy texture pairs well with other foods
2. Packed with nutrients
3. A little can go a long way. 1 ounce of chickpeas is…
3 grams of protein
8 carbs
46 calories
4. The protein found in chickpeas helps with weight management
5. It's great choice for plant based protein, a viable option for those who don't consume animal products
6. It supports blood sugar control
7. The protein found in chickpeas helps prevent hair loss
8. Contains a sufficient amount of nutrients that's needed during pregnancy
Folade
Calcium
Protein
Iron
9. Easy add to foods that you already eat
Salads
Soups
Sandwiches
Hummus
Hummus is a wildly popular snack that has been around for thousands of years. The Greek Gods Plato and Socrites raved about it's, favor, depth, taste, and health benefits.
If the Chickpea is Batman; then the olive oil is Robin. Olive oil is a silky smooth ingredient that goes well with chickpeas. Besides being a compliment to chickpeas here are a few additional ways that olive oil can help with living a healthier life.
Reduces heart problems
Great substitute for butter or margarine
Loaded with antioxidants
Reduces inflammations
Helps with diabetes
1 tablespoon of olive oil per day can limit the growth of a variety of harmful bacteria or kill it off completely.
Can improve the health of your skin
The history of hummus runs deep, but how healthy it is even apparent. Greeks have known for generations to eat with their health being top of mind. Hummus near me has been apart of their health conscious history for generations.
The best way to enjoy a greek inspired bowl of hummus near me is by ordering from your nearest Great Greek Mediterranean Grill.