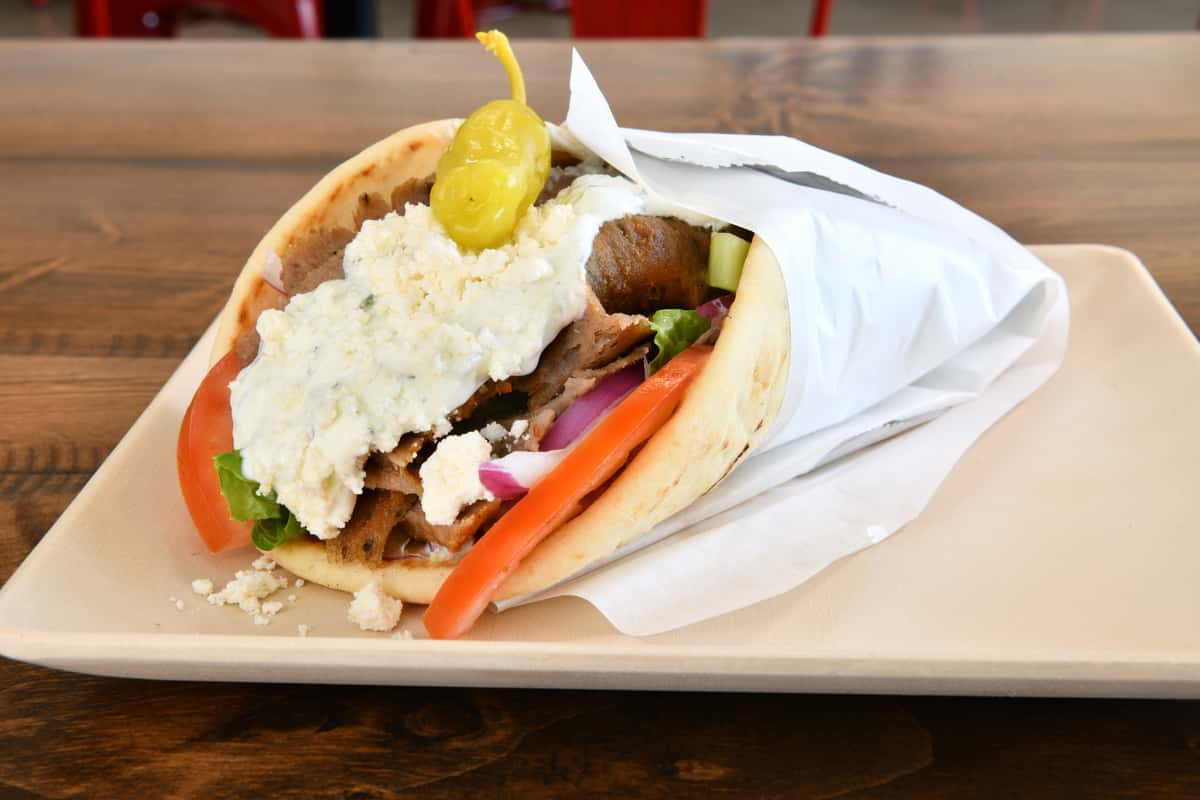 It's Christmas in Greece! Greek Restaurant Near Me
It's Christmas in Greece! Greek Restaurant Near Me
---
Posted on Dec 15, 2020 at 12:00 PM
---
'Tis the season for family, festivity, and food! Although Christmas in Greece looks a little different than the celebrations in America, there is no shortage of joy and jubilation. Here are five common traditions practiced in Greece throughout the holiday season from your Greek restaurant near me.


Spectacular Boat and Tree Displays
Every December, the city Thessaloniki (the second biggest city in Greece) puts up a giant Christmas tree display in Aristotelous Square. However, the largest tourist attraction is a three-masted sailing ship covered in Christmas lights. Other large boat and Christmas tree displays can be found throughout the Greek islands and large cities like Athens. This is rooted in an old Greek tradition, in which wives and children decorated ships to welcome sailors back from their sea voyages.


Children Sing Kalanta
On Christmas Eve, children in Greece can be found traveling from home to home in their neighborhoods to sing Greek Christmas carols, known as "Kalanta." Following the performance, the children are often presented with dried fruits, sweets, and small change. This is the Greek version of Christmas caroling in North America.
Decadent Cookies Abound
From baklava to kourabiedes cookies, if you've ever sampled a sweet treat from The Greek Greek, a Greek restaurant near me, then you know how much the Greek's love their savory desserts. During the holidays, baking is such an affair that cookies essentially become their own food group. You can expect extra time spent cultivating traditional favorites like soft melomakarona and almond butter cookies dipped in a sweet syrup.


They Don't Exchange Gifts on Christmas.
Christmas in Greece actually lasts from Christmas Eve to the Epiphany on January 6th. Although most Greece natives wait until St. Basil Day on January 1st to exchange gifts with loved ones, many people in Greece have also begun giving additional presents on Christmas Day.
Kallikantzaroi Teases the Village
Greek folklore tells us that little mischievous kallikantzaroi, known as hobgoblins in English, rise from the underground during the 12 days of Christmas to tease the locals and wreak havoc throughout villages. To make them disappear, priests still travel to homes on the Day of the Epiphany on January 6th to bless the house with holy water.
Christmas in Greece is filled with unique traditions centered around food, history, and community. This holiday season, enjoy Greek food from the comfort of your own town with a visit or two to the best Greek restaurant near me. Click here to find a Great Greek location near you.