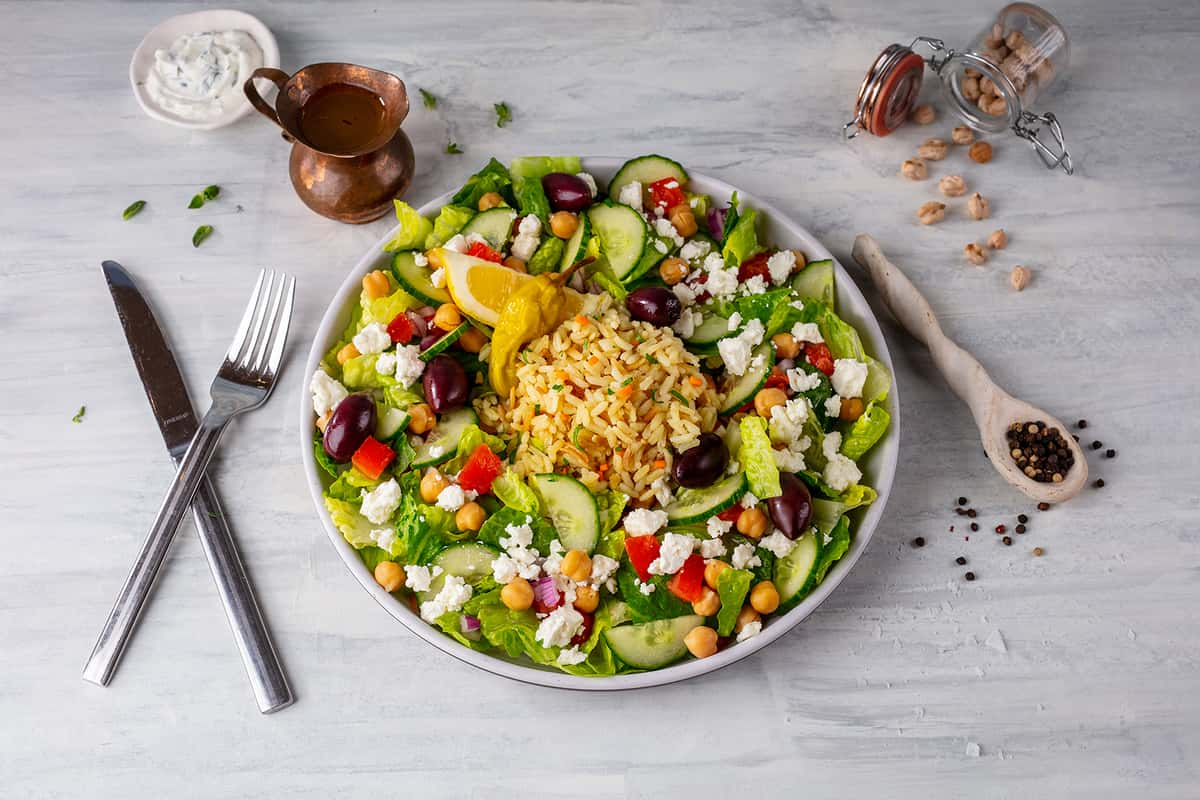 The Great Greek Mediterranean Grill Breaks Ground in Palm Beach Gardens
The Great Greek Mediterranean Grill Breaks Ground in Palm Beach Gardens
---
Posted on Jun 29, 2018 at 3:02 PM
---
Award-Winning Restaurant Concept Begins Building at Legacy Place
(Palm Beach Gardens, FL) – It won't be long now before residents of Palm Beach Gardens get to enjoy the legendary tastes of award-winning fast-casual restaurant, The Great Greek Mediterranean Grill, which officially broke ground on its future location at 11290 Legacy Avenue. The Great Greek brand is part of United Franchise Group (UFG), The Global Leader for Entrepreneurs, headquartered in West Palm Beach, Florida.
"Breaking ground in our Palm Beach Gardens location marks the first day of The Great Greek's expansion," said Nick A. Della Penna, co-founder of The Great Greek. "This is an exciting new era of fresh, delicious, relaxed dining that we're certain everyone will love."
The Legacy Avenue location for The Great Greek is planned to be a total of 1,650 square feet, capable of serving up to 36 guests in house, with 10 additional seats in the outside patio area. The restaurant will also offer take-out and catering service. Construction is expected to last through summer, with a grand opening slated for late August.
Palm Beach Gardens is the latest in a flurry of development for The Great Greek, which has either broken ground or has new restaurants in development in Nevada, Texas, Colorado and South Florida. "Very few concepts offer the same level of quality, made-to-order preparation, table-side hospitality, speed of service, contemporary atmosphere, and value as The Great Greek," said Scott Stuck, President of The Great Greek. "When you combine all that with the zesty, savory flavor profile of the Mediterranean that is The Great Greek's specialty, it's no wonder the brand is taking off the way it has. There's a lot to look forward to in Palm Beach Gardens."
---
About The Great Greek Mediterranean Grill
The Great Greek Mediterranean Grill is a fast-casual restaurant franchise concept featuring authentic Greek recipes, made to order, with only the highest quality ingredients, fresh products and outstanding hospitality. The original Great Greek locations were in Las Vegas, but the concept is now being franchised by The United Franchise Group and is quickly expanding across the U.S. and abroad. For franchise and Area Developer opportunities relating to The Great Greek, please call 561-567-0258 or visit www.thegreatgreekgrillfranchise.com
---
About United Franchise Group
Led by CEO Ray Titus, United Franchise Group is home to a variety of internationally recognized brands including Signarama, Fully Promoted, Experimac, Jon Smith Subs, Venture X, SuperGreen Solutions, Transworld Business Advisors, and The Great Greek Mediterranean Grill. With over three decades in the franchising industry and more than 1600 franchisees throughout the world, United Franchise Group offers unprecedented leadership and solid business opportunities for entrepreneurs.