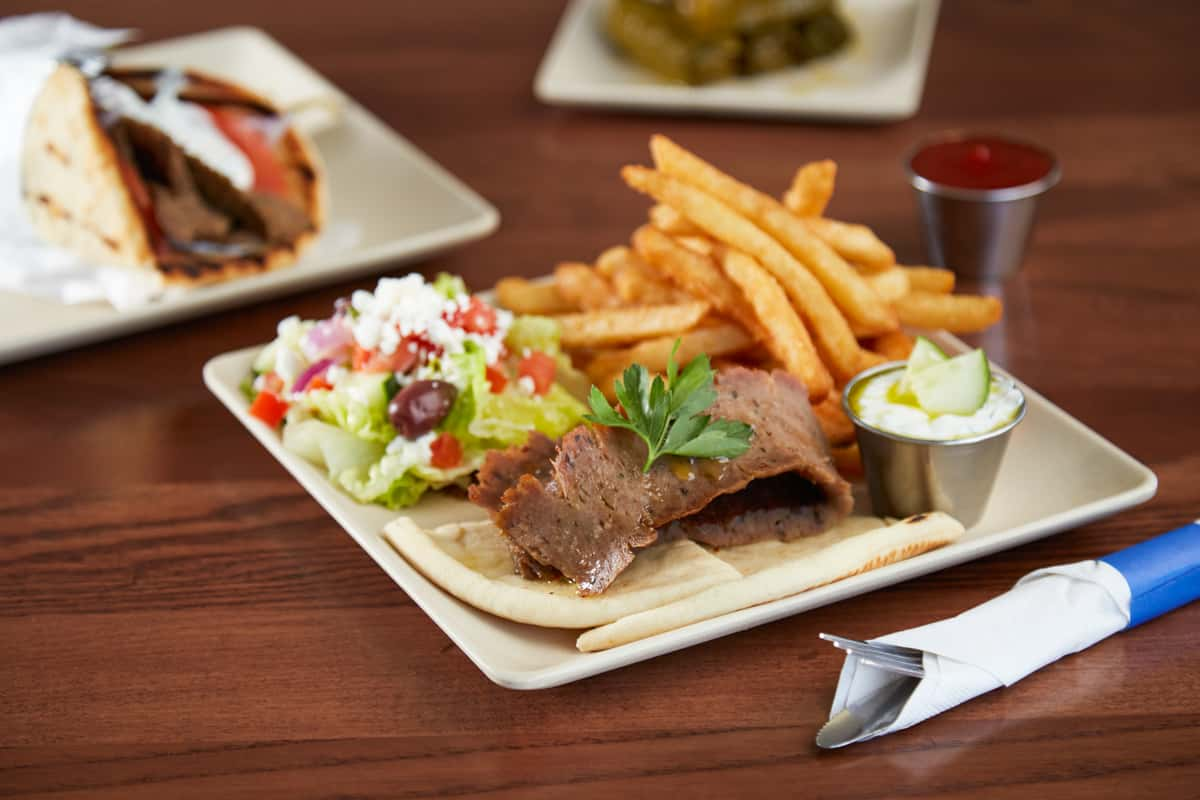 Why Greek Food is the Healthiest Diet in the World: Greek Food Nearby
Why Greek Food is the Healthiest Diet in the World: Greek Food Nearby
---
Posted on Oct 29, 2020 at 12:00 PM
---
Not only is the Greek diet and culture a wonderful way to eat, drink, and live, but it also has a number of astounding health benefits. Experience the difference at The Great Greek Mediterranean Grill today!
According to the U.S. World News Report, a team of 25 nationally recognized health professionals found that the Mediterranean diet is the No. 1 diet in the world - and it's not just because Greek food nearby tastes delicious.
"It's generally accepted that the folks in countries bordering the Mediterranean Sea live longer and suffer less than most Americans from cancer and cardiovascular ailments," U.S. News and World Report said. "The not-so-surprising secret is an active lifestyle, weight control, and a diet low in red meat, sugar and saturated fat and high in produce, nuts and other healthful foods."
The foundation of the Greek diet lies in the eating habits of Southern European countries - specifically, the people and produce of Greece. Mediterranean gastronomy is based largely around fruits and vegetables, whole grains, and lean protein like fish and chicken, with the occasional piece of red meat. Proteins from non-meat sources like beans and legumes are also popular in soups, stews, and salads
In addition to providing a healthy, balanced diet, Greek food is famous for their love of olive oil when cooking, which is rich in healthy omega-3 fatty acids. It's also lower in saturated fat than butter, making it great healthful alternative to cook with. Other foods, such as nuts, avocados, and oily fish also contain monounsaturated fats, which have been found to lower LDL or "bad" cholesterol levels.
Recent evidence from the PNAS (Proceedings of the National Academy of Sciences) details just how olive oil and leafy salads or vegetables - the very ingredients that give Greek food it's edge - benefit our bodies through the formation of nitro fatty acids between the two food groups. So don't be shy to add a Greek salad as a side to whatever you're eating!
Ultimately, traditional Greek food nearby is both healthy and flavorful, What's more, it's rich in antioxidants, fiber, healthy fats, minerals, and vitamins with links to favorable health outcomes. By increasing Mediterranean staples like fruits, vegetables, herbs, olive oil, seafood, and lean meats in your diet, you offer your body complete nutrition and can put yourself in a better position to fight off chronic disease.


The Great Greek Mediterranean Grill, Greek Food Nearby
Not only is the Greek diet and culture a wonderful way to eat, drink, and live, but it's also a realistic and sustainable way to reduce inflammation, diseases, and maintain a healthy weight range. It's no wonder that the world's leading doctors, dieticians, nutritionist, and health professionals recommend following a Greek diet.
For fresh and delicious Greek food nearby visit The Great Greek Mediterranean Grill near you. Now open for curbside pickup and contactless delivery. Click here to explore the menu or find a location nearest to you!